https://www.thedodo.com/close-to-home/puppy-shot-pellets
Amal Andari and her friend were driving toward a village outside of Beirut, Lebanon, when the two women noticed a stray puppy wandering along the road.
"My friend said, 'Slow down. I want to give her some water,'" Andari, a volunteer for Animals Lebanon, told The Dodo.
When Andari slowed the car, they saw that there was something seriously wrong with the 2-month-old puppy.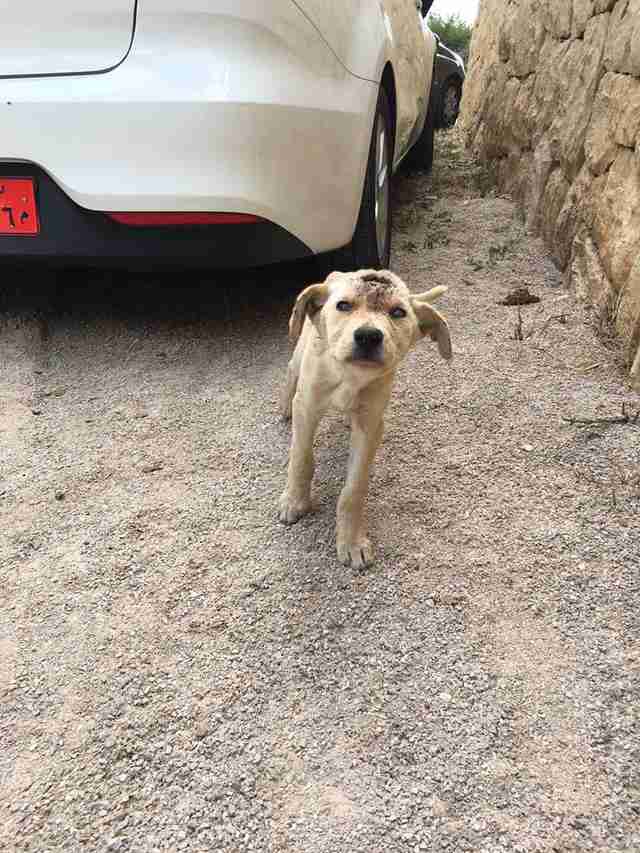 "We saw a hole in her head," Andari said. "We stopped and walked down to her. She was a little bit fearful, but we called her, and she came, and she was wagging her tail. She approached us, but slowly, and we gave her some water."
As the puppy drank, the women spoke to a local man.
"I asked him, 'What happened to her?'" Andari said. "He told me he didn't know. 'Maybe a dog attacked her,' he said."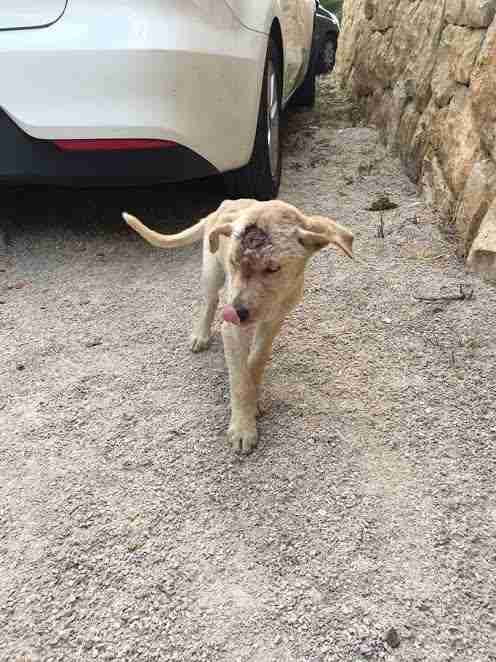 But Andari didn't think a dog attack caused the puppy's head wound. Whatever had happened, she could see that the puppy needed help — and quickly. So Andari and her friend picked up the puppy, put her in the car and drove to a vet clinic in Beirut.
When the vet took X-rays of the puppy, they learned the awful truth of what had happened — someone had shot her. Not just once, but dozens of times.